Protect360 Insurance for Small Businesses
We Help Small Businesses Do Big Things.
Your small business is important to you and your community. That's why we're dedicated to providing the support and protection you need to thrive.
We Help Small Businesses Do Big Things.
Your small business is important to you and your community. That's why we're dedicated to providing the support and protection you need to thrive.
Everything that matters, protected – under one roof.
Modern entrepreneurship is tough. You're the wearer of many hats. Working on the business and in the business. Managing cash-flow, clients and employees means you've got a lot on your plate. The overwhelm is real.
That's why we're here. InsureGood's mission is to help our entrepreneurial peers overcome the challenges of small business ownership, so you can recognize your dreams and change our communities for the better.
We'll help your see insurance as a valuable tool, not necessary evil through our exclusive Protect360 Program. And with InsureGood, all of your insurance and services needs can be easily managed in one place using our custom online portal, app., and certificate capabilities.
With the right balance of technology and human relationships, you'll save valuable time and money, minimize your risk, and get the support you need to grow and continue changing the world.
A Complete Insurance Solution For Your Growing Small Business
The right small business insurance strategy is a valuable tool that can enable you to do more in your business. Each component plays an important role on its own and in coordination with the whole.
Commercial Property Insurance
More than just insurance for physical buildings, Property Insurance covers the spaces, equipement, items, and income your small business relies on.
Most states require your small business to have workers compensation insurance in place the moment you hire an employee.
The moment you open the doors of your small business, your risk of being sued syrockets. Every business needs liability insurance.
The right benefits can help you protect your most valuable assets keeping them happy, healthy, and productive.
Whether your business owns an auto used for commercial purposes or your employees occasionally use their own vehicles for work errands – you likely have a need for commercial lines auto coverage.
As a business owner, you face unique risks that evolve as your business and assets grow. It's critical that you coordinate your personal insurance with your small business insurance.
The protect360 experience
Our exclusive Business360 tool is an easy, online business assessment that illuminates areas of opportunity in your business, allowing us to match you with the best small business insurance and services.
You'll receive an annual, comprehensive claim and classification review. We'll look for opportunities to lower open claim reserves and clear up inaccuracies in employee categories and rating mods to help reduce your risk and your premiums.
Your InsureGood Advisor will identify opportunities to lower your risks and implement programs to decrease the likelihood of claims. This will help you lower premiums and improve your bottom line long-term.
You'll get complimentary access to the Connect360 community immediately. That means exclusive access to partner programs, training, tools, and events designed to support visionary leaders like you.
InsureGood Differentiators
Technology-enabled, but human powered.
Because you shouldn't have to figure everything out on your own.
Expert InsureGood Advisor
We love tech. But we know its not a replacement for a real human who knows and cares about you and your small business. Our Advisors are ready to help you with all your questions and concerns through email, chat, video, phone, or text.
Business Friendly Technology
Access and manage your insurance anytime, anywhere. Using our custom online portal, our app and our online certificate center, all of your policies will be in one place you'll never have to log into multiple sites again. Flexible online payments and cash flow friendly options will help you do more in your businesses.
We're building the
Connect360
community because growing a business is easier and more fun when you have a group of likeminded people with you.
From blogs to videos to live events and on-demand trainings, there's no shortage free small business resources developed by the experts in the DoMoreGood Network.
Let's Put Your Insurance To Work For You Too.
Protect your progress, increase your profit and do more good.
blank
What kind of commercial insurance do I need?
The type of insurance, the coverages and the amounts that you may need are all very dependent on the unique characteristics of your business such as your industry, the size of your business, your experience and risk factors, your budget and many other factors. You can get insurance anywhere – but making sure its tailored to your unique protection needs is tough.
That's why its important to work with an insurance advisor – one who knows you, your business and the options available. At InsureGood, we use the term, "Insurance Foundation" to refer to the coverages that we feel are the most critical to ensure you're properly protected. This allows you prioritize effectively based on your budget and risk tolerance.
Also keep in mind that your insurance needs change as your business changes. Increased sales and new partnerships, for example change your risk profile - so it's important that you actively manage your insurance program.
How can I lower the total cost of insurance?
Insurance premiums are based on several factors such as industry, risks that increase the odds of a loss (such as property location or occupational hazards), your insurance history, the amounts of insurance needed, industry trends and your level of comfort in assuming some risk. Here are some tips to help manage your Connecticut commercial insurance costs:
Don't skimp on "Foundational Coverages" if you can at all help it – a loss will likely cost more than you pay in premium. Instead, explore different types of cash-flow friendly payment plans to help manage the expense.
Bundle as many of your policies as possible with one carrier to take advantage of credits and avoid gaps in coverage.
Lower your risk of losses using safety and risk management programs. Our Prevent360 program can help you identify opportunities to lower your risk profile.
Don't file small claims if you don't have to.
Pay your bills on time and don't allow your insurance to lapse.
Work with an independent agent who can help you find the best coverages and rates with access to multiple carriers.
How is InsureGood different from other insurance agencies?
InsureGood was built by small business owners, for small business owners – so we have a unique perspective on the challenges you face and how we can support you as you grow and scale your business. Our view on insurance is unique. We see insurance as a valuable business tool, not a necessary nuisance. As an Independent insurance agency we're able to provide you with choices on your coverage and costs but unlike most traditional agencies we're built on modern technology and business platforms designed to meet the needs of the modern entrepreneur. Lastly, we're a mission driven company built on the idea of giving other entrepreneurs in our local Connecticut communities, particularly minorities - the same access to opportunities, education and capital that we've been blessed to receive. So as we grow, so does our investment in community development.
What kind of service can I expect?
Every client receives a dedicated Advisor to act as the lead on their account. Your Advisor will perform your annual Business360 and Review360, coordinate any outside services you may need, answer your coverage questions and more. Think of them as a business partner.
To supplement our in-house expertise, we also partner with our carriers to provide weekend, after-hours and holiday service ensuring you always have what you need.
InsureGood's technology enabled platform allows you to interact with us in whatever manner works for you from traditional communication such as phone or email to video chats, texting or chatbots. You also receive access to our mobile app and the MyProtect360 portal to seamlessly manage all of your insurance from wherever you are.
Do you work with businesses outside of Connecticut?
At the moment, InsureGood is only accepting clients in the state of Connecticut but would be happy to refer you to an out of state agent for you to work with.
How can I join the Connect360 community?
If you're a small business owner interested in participating in a community of like-mined peers and accessing resources and support, you're welcome to join us. You can apply
here
.
Virtual recruiting and interviewing exploded during the pandemic, and several recent studies show that the practice isn't going anywhere.
Insurance policies that cover your business property are usually part of a basic insurance plan for businesses. Whether you have a few thousand dollars of computer equipment or hundreds of thousands worth of machine equipment, you need to keep the following in mind when purchasing a policy that includes business property insurance coverage.
With the new year comes new opportunities and obstacles to recruiting and retaining top performers. Employee expectations are changing rapidly. The pandemic disrupted employee recruiting and retention significantly and heavily influenced employee expectations that you need to be aware of. To help you stay current, this article outlines three pandemic-influenced recruiting trends to be mindful of in the new year.
Are you a woman or minority owned business? You may face an increased risk to cyber attacks that you're not even aware of. Read on to learn about your cybersecurity risk and what you can do to protect yourself.
Delivery services are quickly becoming a necessary offering for many restaurants – offering an opportunity to increase sales and your client base. If you're thinking about delivering or have already started, read on for what you need to know about your commercial auto insurance in less than 10 minutes.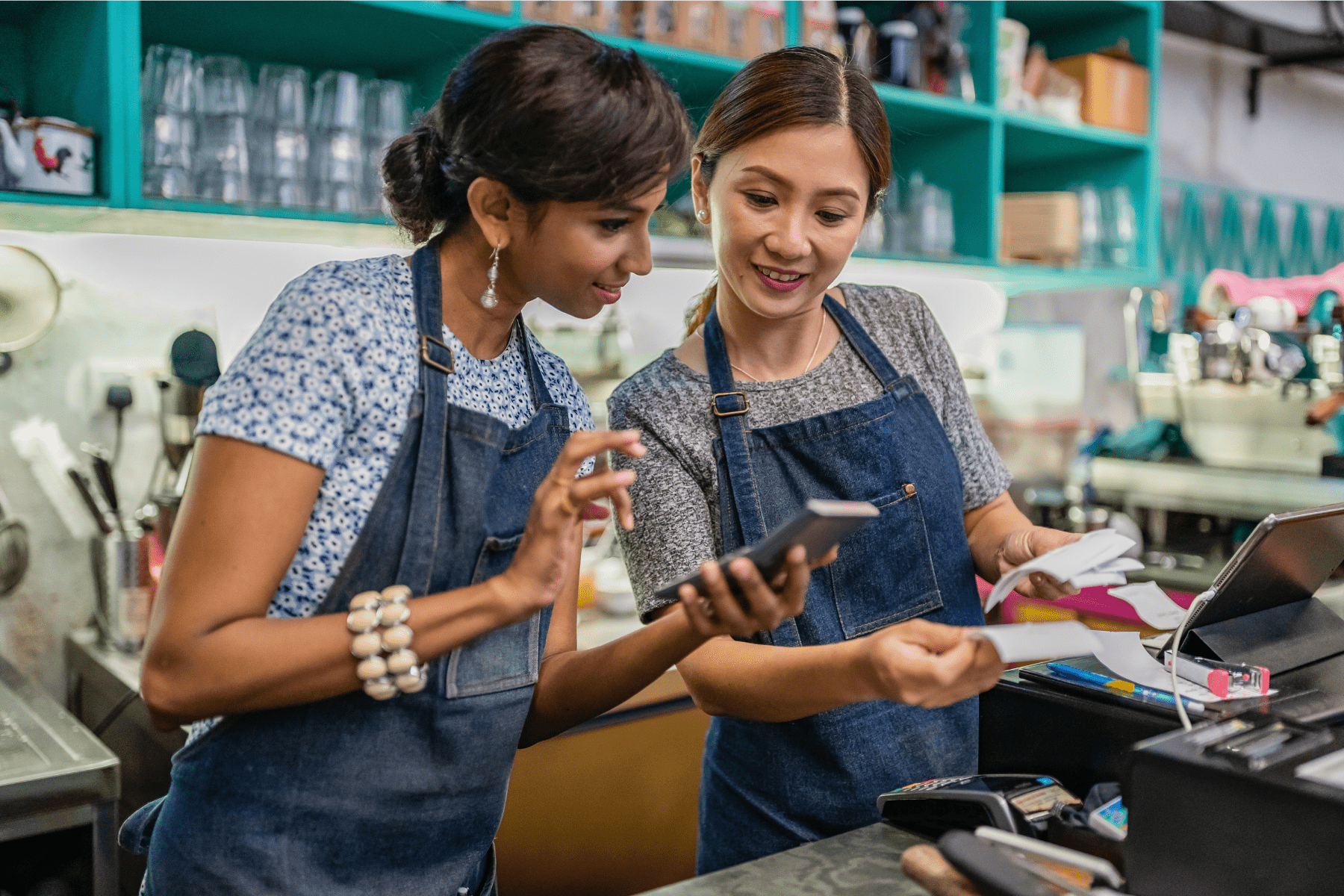 Cash is king but it also carries risks. Learn how to reduce the risks by creating policies and procedures with the help of our downloadable cash safety checklist.
Your restaurant is growing and so are your liability risks. Use this as a guide to understanding what restaurant liability insurance you need.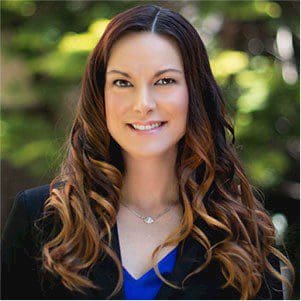 Carrie Taylor, recently joins InsureGood bringing 15 years of Commercial Insurance and leadership experience to her role as Vice President of Business Development.
Does your company need both general liability and professional liability coverages? Here's your guide to understanding the difference between the two and the coverage that you might need.
How much does professional liability cost? This article can help you understand what you may pay and why.