InsureGood is a woman-owned Fractional Operations firm that empowers its clients to recognize their potential to scale to multiple seven figures without sacrificing their life or their profit.
Taking a lean, practical approach to our work, we leverage our deep and diverse industry experience to build, implement, and manage operations that scale profitably.
We are not your typical consulting agency. 
InsureGood is a boutique fractional leadership firm that supports professional services firms in all aspects of operations and people, empowering them to scale to multiple seven figures without sacrificing their lives or profit.
Unlike other firms, we won't leave you with a report and some advice. We focus on translating strategy and advice into action. Action that will propel your business forward with less stress and more profit. 
We embed ourselves into your business and act as extensions of your team to provide end-to-end operations support from strategy and leadership to implementation and the development and management of teams. Allowing you to build your vision cost-effectively while freeing you up to focus on the vision and growth of the company while also having a life. 
Our goal is to provide you with the proper support and practical solutions to get to that next level of growth; then, we help you recruit and onboard our replacements to support your next growth phase. 
In all things, we are focused on helping visionaries build and protect successful, impactful businesses.
Impact
We support and protect businesses with impact and we seek to have an impact on others in all that we do.
We recognize the power and responsibility, we have to influence change. That's why we work with and support Connecticut organizations to ignite and inspire positive change throughout the communities that we are a part of.
Inclusivity
We believe that women and minorities deserve equal access to education, opportunity, and fair pay without harassment.
We envision a world where everyone has access to the same career and wealth building opportunities regardless of skin color and gender. 
Integrity
We believe in doing what we say we're going to do, when we say we're going to do it.
We do the right thing, even when it's hard, even when no one is looking. Even when it means admitting we're wrong. Everyday we work hard to demonstrate our integrity in small and large ways.
Empowerment
We intentionally curate and cultivate an ecosystem that empowers our people so that they can empower our clients.
We seek to foster a growth mindset and continually empower our team and clients to make decsions with the benefit of expertise and diverse perspectives, that ultimately leads to better outcomes. 
InsureGood seeks to intentionally create an inclusive workplace that that promotes belonging for all as demonstrated by signing the Insure Equality Pledge.
Meredith Messenger
Founder & CEO
ABOUT MEREDITH
Meredith founded InsureGood in 2020 after holding a variety of executive and leadership positions in large and medium-sized firms with the mission of empowering successful entrepreneurship within underrepresented populations. She is passionate about empowering people, equality, and the power of operational management in building sustainable and enduring businesses that change lives and communities.
Meredith has worked with various marketing, consulting, coaching, and other professional services firms to build and manage operations that allow for rapid, more profitable growth, including several that scaled to multiple seven figures. Her experience includes managing teams of 50+, the management of P&L for a $190M+ group, and consulting with over 800 small businesses across the country to support their growth.
Meredith's experience as an entrepreneur, consultant, and corporate leader across various disciplines gives her the knowledge and expertise to deliver realistic, accessible, and actionable programs for clients that generate meaningful results. Coupled with her significant experience, her natural ability to both design and implement strategies allows her to move beyond providing recommendations to "get the actual work done."
Meredith's Areas of Expertise:
Strategy and implementation advisory
Turning vision into execution
Global team building & leadership
Culture development
She's fiercely dedicated to creating meaningful change in small business ownership by promoting and supporting women and other underrepresented groups through our work at InsureGood and by supporting vendors, partners, and projects aligned with these values. Meredith has 3 littles, a Puggle, and an amazing best friend/husband. She loves to go on family adventures and watercolor paint in her downtime.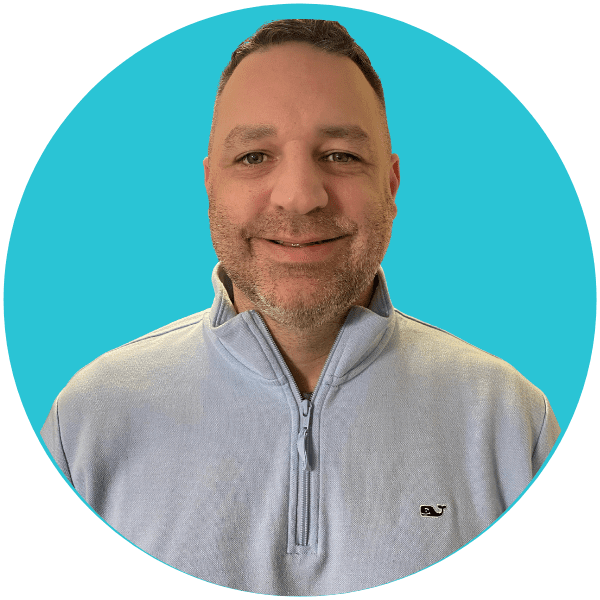 Brandon Messenger
Chief Technology and Finance Officer
ABOUT BRANDON
Brandon is the Chief Financial and Technology Officer and analytic mastermind behind the scenes at InsureGood. Leveraging his broad experience, Brandon passionately pushes the boundaries of what's possible to ensure our clients have all of the information they need to make qualified decisions and the systems to support their growth.
Brandon is a serial entrepreneur who also spent 15+ years in finance and leadership roles for a Fortune 100 company. His experience includes executive-level financial reporting, Profit and Loss management across multiple departments, the development and management of corporate key performance indicators, and the development of employee and client sentiment analysis and reporting. This experience allows him to couple his deep business acumen with technical abilities to collect and analyze large amounts of data and translate it into actionable insights for growing companies.
Brandon's areas of expertise:
Systems Integration
Data collection, database design, and data analysis
Software development
Financial analysis and modeling
When not playing with technology, analyzing data, or making things better through automation, Brandon enjoys hanging out with his family and working on construction and carpentry projects.
Candace Wheeler
Chief Marketing Officer
ABOUT CANDACE
Candace is Chief Marketing and Communications Officer at InsureGood. Candace is a dynamic storyteller and strategic communicator with over a decade of experience amplifying voices from marginalized communities. In addition to her work with InsureGood and our clients, Candace has years of experience leading communications initiatives for global, regional, and locally focused non-profits. An award-winning, media professional, her work has been featured in the Washington Post, National Public Radio, and Marketplace. She is also the co-founder of a Black woman-owned consulting and public affairs firm committed to centering the voices of diverse people.
Her range of experience and deep communications expertise position her to help lead marketing efforts and business transformation initiatives for clients. With a unique focus on developing compelling stories for diverse audiences that help scaling businesses connect effectively with their target audiences, Candace is adept at breaking down complex topics, making them engaging for all readers/listeners.
Candace's Areas of Expertise:
Brand development

Strategic communications

Multi-platform storytelling

DEI Strategy

Strategic business transformation leadership
Candace profoundly believes her life's purpose is to help catalyze and amplify successful future outcomes for diverse, disadvantaged, and disinvested people and communities. She is fiercely devoted to using her skills and insights to share the stories of people and organizations seeking to collaborate on a better future for our local communities and the world.
Brittany Claud
Chief Revenue Officer
ABOUT BRITTANY
Brittany is the Chief Revenue and Sales Officer at InsureGood. Brittany brings over ten years of experience catalyzing programs to increase revenue, build market eminence, and improve operational effectiveness for public and private sector clients. In addition to her work in strategically growing InsureGood and working with our clients, Brittany also serves as Chief of Staff, Government & Public Services Contracts for a billion-dollar government practice. She is also the co-founder of a Black woman-owned consulting and public affairs firm committed to centering the voices of diverse people.
Her range of experience developing long-term strategies, managing complex operations, and centralizing communications for 330+ practitioners managing multibillion-dollar portfolios, coupled with her startup experience, enables her to partner with clients to translate vision into data-driven, actionable strategy. Her proven experience managing operations, leading cross-functional teams, and evaluating program performance enables the delivery of business transformations across public and private sectors.
Brittany's Areas of Expertise:
Client and market growth

Strategy and operations

DEI / supplier diversity

Government services
Brittany has a passion and calling for transforming businesses and the futures of diverse, disadvantaged, and disinvested people and communities. Via her company "V3" and in addition to the strategies she develops for Deloitte and Small Businesses alike, she seeks to leverage government contracts expertise to form public-private partnerships and create affordable multifamily housing and transit-oriented development.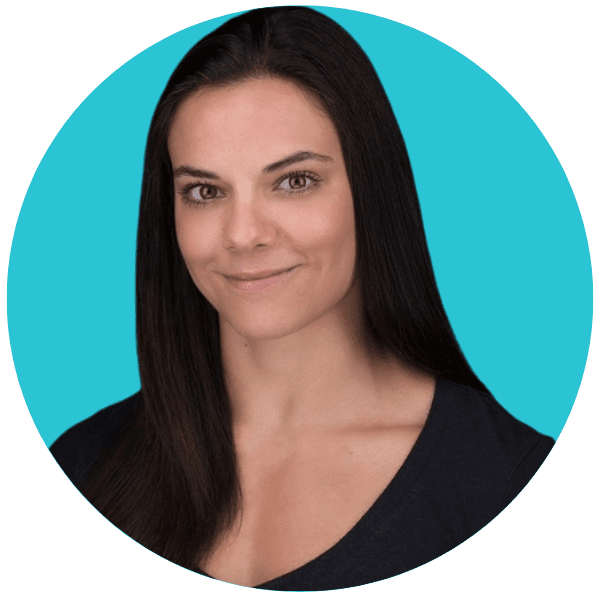 Tess Waresmith
Senior Consultant, Operations 
ABOUT TESS
As a Senior Operations Consultant, Tess works with our clients to translate their vision into actionable strategies and implementation plans. Tess has more than ten years of leadership experience in strategic operations and marketing roles at high-growth companies. From implementing systems and processes that can scale with high-growth start-ups to leading post-M&A integrations, Tess's depth of experience allows her to find solutions that drive results and support organizational goals.
Tess has led various teams, including business analytics, IT, project management offices, agency operations, and revenue operations. Tess is also the founder of Wealth with Tess, a financial education platform helping professionals and entrepreneurs build their wealth and confidence by learning simple investing strategies that anyone can do (even if they are short on time or a total beginner.)
Tess's broad range of experiences allows her to bring proven structure and strong operational management to our clients with an entrepreneurial perspective that results in their ability to scale quickly and effectively.
Tess's Area of Expertise:
Business operations

Project Management

Cross-functional integration

Remote, digitally-based operations
Tess is passionate about narrowing the existing wealth gap and empowering individuals and businesses with the knowledge they need to invest wisely and confidently.
Samantha Wilkins
Associate, Human Resources
ABOUT SAMANTHA
Samantha supports InsureGood's internal human resources needs in addition to providing human resources support for clients and partners. Samantha brings more than ten years of human resources generalist experience at a major retailer, where she led human resources across multiple states, 170+ stores, and over 4000 employees. Her deep experience includes recruitment, compliance, employee experience, and engagement. Samantha is also responsible for shaping InsureGood's culture and implementing our diversity efforts and several of the clients that she serves. Samantha holds her SHRM certification and continues to grow their professional knowledge and expertise.
Samantha's Areas of Expertise:
Full-life cycle recruiting
Compliance and labor law
Employee experience
Culture development
Samantha is passionate about creating cultures and environments where people can bring their best selves to work and supporting the development of employees. She seeks to make a difference in the lives of people and the businesses that they are a part of through diversity, equity, and inclusion efforts.
InsureGood Strategic Partners
InsureGood has developed a diverse network of partners that provide industry-leading expertise and a shared mission to support the success of small businesses and a commitment to diversity, equity, and inclusion. 
Employee Benefits and Insurance Brokerage
Think Insurance Group
Think Insurance Group provides employee benefits and insurance solutions to businesses across the United States, leveraging a consultative approach to understand the intricacies of a business with an intentional focus on realistic problem-solving for businesses and the people that are a part of them. InsureGood teams up with Think Health to offer insurance, benefits, and extended human resources consulting expertise. Together we bring holistic solutions from two experienced, mission-driven firms to our clients.
Employee Benefits and Insurance Brokerage
Vivian & Virginia Ventures
V3 is a Black Women-owned consulting and public affairs firm that provides industry-leading strategy, operations, and communications services to public and private sector clients. They combine traditional, big-firm approaches with creative, paradigm-shifting, and data-driven strategies to advise and implement change. InsureGood partners with V3 on marketing and communication and DE&I initiatives as well as growth strategies strategies and to extend our operational consulting services. Together, we bring clients a broad range of expertise and perspective that creates momentum and results. 
We are always on the lookout for mission-driven operations and people operations professionals.
Whether or not we have a current opening that aligns with your skillset or not, we welcome you to reach out to us!
Recent Press and Features