We help visionary leaders protect and grow businesses that create brighter futures for our communities.
We are not your typical insurance agency. 
InsureGood is a next-generation insurance and professional services agency that empowers and protects small businesses so they can do what they love and grow businesses with a lasting impact. From the time that we started in business as young adults, my co-founder Brandon and I were captivated by the notion that business can and should be a tool for making the world a better place.
After working with hundreds of small businesses over 15 years – we've seen first hand, the power of small businesses to unite communities and encourage positive change. But we've also seen too many impactful businesses struggle or fail.
We're on a mission to fix that by providing traditionally inaccessible expertise and resources to the businesses that need them the most.
We deliver comprehensive insurance protection and risk management programs, business tools, growth tools, capital, community, coordinate small business workshops and more.
In all things, we are focused on helping visionaries build and protect successful, impactful businesses.
Meredith Messenger, AAI
Founder & CEO
ABOUT MEREDITH
Meredith is the CEO and Chief Visionary of InsureGood, which she started to help deserving entrepreneurs build impactful businesses, improve local communities and provide equal access to business ownership for women and minorities.
Before InsureGood, Meredith ran a mid-sized insurance agency, provided strategic consulting services to 1000's of independent agencies across the country, and worked with insurance carriers in a variety of leadership roles. She holds an Accredited Advisor in Insurance designation and has advanced risk management training. Prior to hopping into insurance, she worked for several startup and mid-sized technology and marketing firms.
Meredith's Areas of Expertise:
Business strategy and leadership development
Operations and risk management
Professional liability exposures
She's fiercely dedicated to women-led businesses, gender equality, and leaving the world "a little better" than she found it.Meredith has 3 littles, a Puggle, and an amazing best-friend/husband. She loves to go on family adventures and paint in her spare downtime.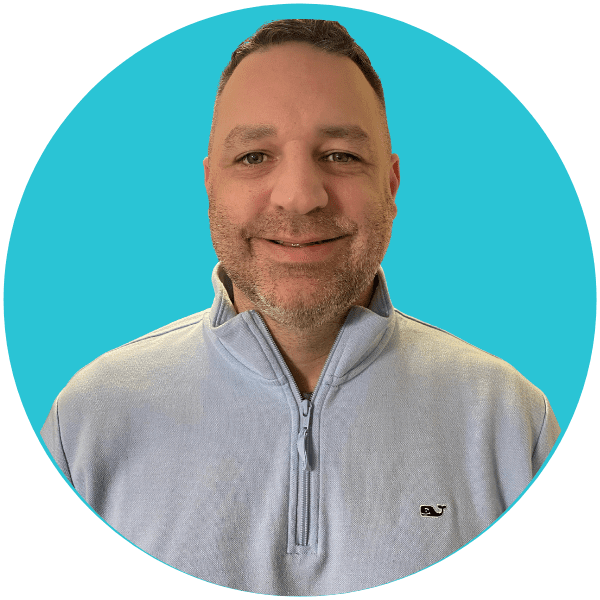 Brandon Messenger
CFO / CTO
ABOUT BRANDON
Brandon is the CTO and analytic mastermind behind the scenes at InsureGood - passionately pushing the boundaries of what's possible to ensure our clients have the best experience possible.
Brandon is a serial entrepreneur who also spent 15+ years in finance and leadership roles for a Fortune 100 insurance company.
Brandon's areas of expertise:
Cyber security
Data Collection, database design, and data analysis
Software development
Financial Analysis and modeling
When not playing with technology, analyzing data, or making things better through automation, Brandon is hanging out with his family and working on construction and carpentry projects.
A Few of His Favorite Things:
Quote: "Everything happens for a reason." - Unknown
Road Trip: Savannah, GA
Food: Grilled Steak With Mushrooms
Activity: Building anything from programs to furniture
Carrie Taylor, CPCU
Chief Insurance Officer
ABOUT CARRIE
Carrie is our insurance guru and leads the charge on our growth initiatives - she's fiercely dedicated to our clients and our mission, constantly raising the bar on the level of expertise, service, and value we provide to our clients.
Carrie was born for this - literally. Her father was an entrepreneur in the insurance industry, so she was exposed early to insurance and small business development. Carrie has spent the last 15 years working in commercial lines insurance and has an exceptional talent for leading and developing teams.
Carrie is a passionate dog lover who also runs her own dog rescue, Chimera Rescue, where they foster, care, and bring back to good health, rescue dogs before placing them into a loving forever home.
A Few of Her Favorite Things:
Quote: "Perfection is not attainable, but if we chase perfection, we can achieve excellence." - Vince Lombardi
Hobby: Dog Rescue & Training
Sweet Treat: Chocolate Truffles
Team: The Green Bay Packers
Milena Erwin
Partner, Strategic Relationships
ABOUT MILENA
Milena (Stankova) Erwin is a business growth consultant, connector, and educator with years of experience managing, advising, and training small businesses, providing them with the resources and guidance they need to prosper. Prior to that Milena led a Women's Business Center that supported CT women and minority business owners as part of a national WBC network. Milena is committed to shining light on existing inequities and is a passionate advocate for equal access and opportunity. Even prior, Milena contributed to the growth of mid-sized firms in several industries by expanding their global presence.
Milena's areas of expertise: business development, strategic planning, exporting and international trade, and access to capital.
An avid traveler, Milena loves exploring new places. When back home, she reminisces about past travels, reads about others' world adventures, and plans upcoming trips. The best trips are the ones she shares with her two sons.
A Few of Her Favorite Things:
Quote: "If you don't like something, change it. If you can't change it, change your attitude" – Maya Angelou
Music: Anything Queen
Travel Spots: Plovdiv, Bulgaria (Milena's hometown), and Cape Town, South Africa
Pastimes: Reading and biking
ABOUT ELISA
Elisa is CEO and Co-Founder of Insure Equality (IE) - an organization dedicated to lifting the voices in our industry that are typically excluded or minimized. IE was founded on three core principles: Accountability, Community, and Transparency. It is IE's goal to ACT instead of standing on the sidelines.
Before Insure Equality, Elisa worked in insurance for over 10 years on both the carrier and agency sides of the business. A former underwriter, she sees the need for the industry to underwrite their future and ensure an equitable solution both to their employees and their customers.
Belonging is incredibly important - Elisa is a staunch advocate for workers in the industry. She believes that everyone has the right to work, advance, and lead in the insurance industry.
In her spare time, Elisa loves reading, learning, playing board games, and spending quality time with her dogs, cat, and partner Kevin.
A Few of Her Favorite Things:
Quote: "Do one thing every day that scares you." - Eleanor Roosevelt
Music Genre: Too many! Big Band, Classical, Dance/Electric, 2000's
Vacation Spot: Italy
Cocktail: Jameson & Ginger Ale
Danielle Liss, ESQ
Partner, Business Attorney
Founder, Liss Legal
ABOUT DANIELLE
Danielle is passionate about simplifying legal for small business owners. She is the owner of Businessese, which offers DIY legal templates. She also has a law firm, LISS Legal, where she focuses her practice on online business owners, bloggers & influencers, and wellness professionals.
Danielle has previously served as Chief Marketing Officer and General Counsel of an influencer network and general counsel and vice president of affiliate programs for an 8-figure digital health and wellness company.
A Few Fun Facts:
I'm an avid reader and usually finish 15-20 books monthly.
I have a hairless cat.
I haven't met a personality test that I didn't want to take. I'm an INTJ, 6w5, acts of service, visionary, questioner, the Veiled Strength, strategic, and 7-8-4-1.
Working with the best, to create something better.
Our clients are changemakers who find solutions to big problems, stand for equality and believe in the notion of common good.
Meredith went above and beyond in helping me to navigate all the options and made a plan that was personalized for my situation. She gave me all the time I needed to ask questions until I felt comfortable.
Now I feel much more confident that I've made the right decisions. I highly recommend her services due to her incredible expertise and guidance.
Kristin Kleinschmidt, Owner of Be Healthy Nutrition L.L.C.
Impact
We support and protect businesses with impact and we seek to have an impact on others in all that we do.
We recognize the power and responsibility, we have to influence change. That's why we work with and support Connecticut organizations to ignite and inspire positive change throughout the communities that we are a part of.
Inclusivity
We believe that women and minorities deserve equal access to education, opportunity, and fair pay without harassment.
We envision a world where everyone has access to the same career and wealth building opportunities regardless of skin color and gender. That's why we provide free training and start-up capital for women through our HERproject program.
Integrity
We believe in doing what we say we're going to do, when we say we're going to do it.
We do the right thing, even when it's hard, even when no one is looking. Even when it means admitting we're wrong. Everyday we work hard to demonstrate our integrity in small and large ways.
It's Time To Upgrade Your Insurance.
Smart. Amazingly easy. Locally impactful.